GameFi & NFT Marketing: Top Marketing Trends of September 2022
Posted On August 29, 2022
---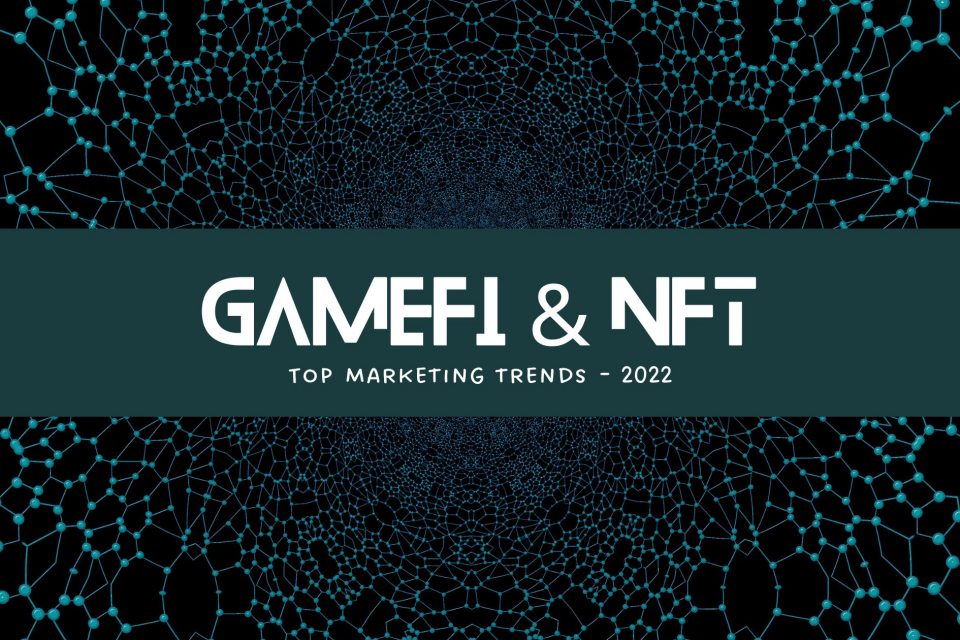 What is GameFi and NFT Marketing?
According to a 2021 report from Financial Times and Chainalysis, there are approximately 360,000 NFT owners holding around $2.7 million in NFTs between them. A plethora of NFTs are already in the markets and the numbers would only increase by the day. Amidst the swarming NFTs, how do you ensure your NFT reaches the right audiences? How do you make sure your Game & NFT get enough visibility or a higher share of voice? This is the situation wherein specialised GameFi & NFT Marketing comes in.
The rate at which new GameFi and NFT projects are entering the markets is really high. Markets are swarming with intense competitors and complacency leads to stagnant growth or a constant downward graph. You may have one of the best GameFi projects or NFT but if it doesn't reach the potential buyers, it as good as nothing. So GameFi and NFT Marketing is a must in this day and age.
GameFi and NFT Marketing Trends
Now that we've already laid down the importance of GameFi and NFT Marketing, let us shed some light on the same. You can either choose to market your products via your in-house marketing team or hire a GameFi & NFT Marketing Agency. Following our a series of steps that we feel are a must to achieve the desired growth, outreach and sales:
Market Research – The first and the most fundamental step in marketing is research. You should be thorough in researching your competition and rivals. Comprehensive study about your competition gives you a fair idea about the market conditions. Backtracking your competitors approach provides you with enough data to plan your journey. There are a handful of marketing tools that can be used to assess and study your contemporaries. You can easily backtrack their major traffic sources, branding channels, social voice etc. Based on those findings you can build your own strategy.
Narrative Building – One of the crucial parts of your marketing strategy is the narrative you build around your product or brand. There might be 10s or 100s of projects doing similar things as you, what differentiates you from the herd? Why should people sign-up for your game and buy NFTs there? There should be an attractive narrative built around your brand and product. In the amalgamation of all successful marketing ingredients, narrative building is one of the key ingredient.
Demand & Hype Generation – Once you have a good product out in the market and have a built a nice narrative for it, it is time to generate demand. There are many ways to do that! In the GameFi & NFT Marketing ecosystem, there are possibly 3 main channels that can help you generate demand. They are Influencers, Communities and PR Websites. All these 3 channels have dedicated audiences out of which a very high percentage is targeted. If they are following a specific influencer or website, it is mainly because of their interest. So it is a must to directly tap into the user base of such channels. Communities of course because in a community, people buy each others' advice. Tapping into the most relevant communities can lead to successful word of mouth kind of marketing.
SEO & Content Marketing – This step is the most talked about and is inevitable. Nothing beats a good SEO and Content Marketing. You may have the best product but if it doesn't show up or search engines, it is worth zilch. In order to devise a nice SEO strategy, you can start from Step 1 in this series; "Market Research." See what the top ranking websites in your segment are doing to reach that spot. In most cases you'll realize that it is a concoction of 3 things, a great product, a highly optimized website or app (in case of AppStores) and tons of content that actually benefits the readers. If you are aspiring to reach the pinnacle you should be the most resourceful. So it is highly affective to build your own content library wherein you spread knowledge about your domain in the most extensive manner. People should fall back to your resource to learn stuff.
Influencer Marketing – We've partially covered this step in the demand generation step. Influencers can be used in multiple ways, demand generation is definitely one of the important ones. Although it is not restricted to that, you can have the most relevant influencers onboard as your ambassadors. Customising your collaboration with the target influencers is the key. Many projects would just do a one off video, a one off post and expect miracles. Unfortunately it is not the best approach and might not even yield good ROIs. Sustained collaboration models wherein influencers are more like ambassadors of your brands can be more fruitful.
Discord & Telegram Community Building – A GameFi & NFT Project without a discord or telegram community would more often be considered a scam these days. At the core of it, official discord and telegram communities provide authenticity to a project. Without developing a strong trust among its users, a project can not succeed. Its sad to say but there are enough scams in the market for people to not easily trust a new project and you gotta take those extra steps to ensure that you develop and inculcate that trust. Grow your discord and telegram communities. Redirect users to these communities through your influencer marketing, content marketing efforts. Try making this process as organic as possible, it might take some time but organic approach yields great results and is sustainable. A one off bot campaign or automated shilling activities might do harm to your brand in the long run.
Community Management – One of the key steps in this series of GameFi and NFT Marketing trends is community management. How you shape up your communities is really important. There should be pre-defined rules and guidelines for each to follow and defaulters shall be dealt with severely in order to maintain a good environment within. Important updates and news should be pushed in the community first. The admins shall be active and always available for the users. There are bound to be issues in most projects, how you handle those issues with your community and emerge out of it differentiates your project. Transparency with the community is the key!
Public Relations/Press Releases – This is one of the key tool to aid point number 2 in our series of steps and is also closely connected to what we've mentioned in the preceding step. Press/media helps propagate the narrative you wish to build around your brand or product and you should leverage the same with utmost efficiency. You should build your PR either through in-house PR experts or hire a PR agency to outsource your public relation building work. How you mould and shape up your brand can be the thin line that separates a big brand from a mediocre one. You need to be on top of your PR game. There might be bad days when you face harsh criticism, negative feedbacks, things that might harm your brand's reputation, although how you deal with these situation through your PR machinery will make or break it for you.
CRO (Conversion Rate Optimization) – Once you've devised a marketing strategy and are in the midst of executing it, you would need to constantly assess, tweak and adapt. Identify the channels that perform best and strategically scale your efforts in that direction. On the other hand systematically abandon the non performing channels. Play around with content, assess what content or tone is resonating the best with your users. Conduct surveys and collect genuine feedback to better optimize your product. You should always strive to be the best version, the version that your most ardent users want you to be. Efforts that you put in to make your users happy, shall never go to waste and happy users are the best marketeers for your brand.
Discuss this news on our Telegram Community. Subscribe to us on Google news and do follow us on Twitter @Blockmanity
Did you like the news you just read? Please leave a feedback to help us serve you better
Disclaimer: Blockmanity is a news portal and does not provide any financial advice. Blockmanity's role is to inform the cryptocurrency and blockchain community about what's going on in this space. Please do your own due diligence before making any investment. Blockmanity won't be responsible for any loss of funds.
---
Trending Now
You may also like