Top 25 Blockchain and Crypto PR Agencies in 2020
---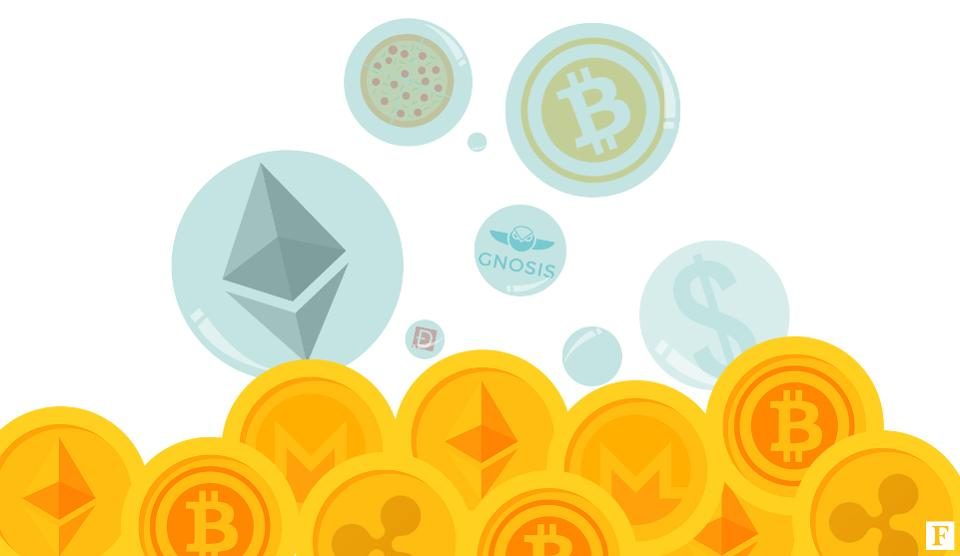 When it comes to identifying the best blockchain PR or marketing firm for your project, you will quickly find that there is a huge amount of options available—far too many in fact.
However, although there is certainly ample choice as far as variety goes, few crypto PR firms have the experience, talent and technical capacity necessary to compete in the current market climate, which often leaves clients disappointed and out of pocket.
With that in mind, we sought to shed some light on the industry and identify 25 of the most promising PR agencies which specialize in blockchain projects.
While it may not be seen as a PR agency in a traditional sense, we found that getonforbes.com is a highly reliable and efficient service provider when it comes to media relations and brand consulting of blockchain companies.
The knowledge platform offers in-depth guides, as well as premium services and digital products that all center around the world's most popular business publication: Forbes Magazine. Under the guidance of seasoned PR professionals, the team focuses its work on earned and fully organic media coverage, ensuring a sustainable PR campaign and long lasting results.
Due to its simplicity and transparency, getonforbes.com is rightfully considered to be one of the top PR service providers in the tech and business industries. On this platform, you'll get exactly what you pay for – no more, no less.
As far as portfolios go, BlockGroup's is second to none, having worked with numerous industry juggernauts, including the likes of Binance, Ethereum, Bitcoin.com, and Perlin to name just a few.
Why is it so popular? Because BlockGroup quite literally changed the game of blockchain PR with its BlockPR and BlockMarketing packages, which have helped some of the industry's most prominent projects achieve the success they enjoy today.
If there was one word to describe BlockGroup, it would be radical.
Established in 2013, InboundJunction is one of the oldest internet marketing firms with a presence in the blockchain niche, and offers more than nine different services.
This firm is well-versed in the fields of reputation management, content amplification, and search engine optimization, helping blockchain projects stand out above the crowd in no time.
Despite being one of the newest entrants on this list, Hype.Partners have already grown to become an established force among blockchain PR firms, thanks to its forward-thinking approach to growth marketing and content development.
With big names on its portfolio including the likes of Republic, Quarkchain and Phantasma, Hype.Partners is already off to an impressive start.
Market Across provides an end-to-end marketing solution for blockchain firms, which comprises several services, including SEO, reputation management and community growth.
They have worked with some of the biggest names in the blockchain industry, including Binance, eToro, Cardano, and Consensys, making Market Across one of the most popular agencies for large clients.
One of the leading digital communications and marketing agencies, PolyGrowth stands heads and shoulders above most PR firms thanks to its in-depth understanding of the blockchain niche and extensive industry contacts.
PolyGrowth offers a full range of PR and marketing services, all aimed at generating leads, creating authority and multiplying engagements. When it comes to getting results, PolyGrowth is up there with some of the best.
If this list was about the top 25 creative blockchain marketing agencies, PolyGrowth would fit neatly into the first position.
IBC Group is one of those PR agencies that offers practically every service imaginable, ranging from ICO, STO and IEO marketing solutions to blockchain training and education for both enterprise and beginners.
Despite its scope as a blockchain PR agency, IBC Group's private fundraising services are perhaps its most popular offering.
CoinFabric is a global management and consultancy that is built to help blockchain projects make power moves in an unpredictable and fast-moving industry.
Previously known as CoinBeat, CoinFabric also operates its own venture studio and incubator, helping to nourish the industry from the grassroots.
Whether you are looking for media coverage or improved relationships with tech and fintech media platforms, CryptolandPR is available to help.
This PR firm has extensive experience managing token sales, and advertising campaigns, helping its clients get the results they want.
Red Lorry Yellow Lorry is a global technology PR agency that specializes in full-service marketing packages with research and insight-driven campaigns.
This PR agency has won numerous awards by using its wealth of industry knowledge and talented team to generate leads and place brands in a strong position in an increasingly competitive market.
Describing itself as the world's largest blockchain PR agency, Wachsman is a well-reputed PR firm with an extensive portfolio filled with some of the biggest names in the industry.
In terms of services, Wachsman specializes in media relations and brand communications—two fields in which the firm excels.
Narwal is a Swiss public relations agency that offers solutions for blockchain and fintech companies. As a full-service communications agency, Narwal works with its clients to determine the most impactful PR strategy.
As a blockchain-focused PR agency, the majority of Narwal's clients operate in the crypto niche, some of the biggest include Bitmain, Bitfinex, and Tezos.
CCgroup is a PR company that provides a wide variety of services to companies in several high-tech niches, including blockchain and the internet-of-things (IoT).
The firm has a deep understanding of the blockchain space and a strong track record of elevating growing blockchain firms to the next level.
Like many of the entrants on this list, Foxtail specializes in holistic digital marketing solutions, with the goal of ensuring its clients see a positive ROI for their marketing expenditures.
With a heavily experienced team and several prominent awards under its belt, Foxtail is well-equipped to help blockchain companies succeed.
Flexe is a growing cryptocurrency and blockchain PR provider that offers an extensive range of services, all with transparent pricing structures.
With an ample portfolio comprised of more than 60 clients, and a team of 8 blockchain experts onboard, Flexe knows how to create a serious buzz in the blockchain space.
With more than 13 years of experience in digital marketing, and more than 91 clients in the blockchain and digital marketing space, Belkin Marketing can be considered a veteran PR agency.
This PR agency specializes in content marketing for crowdsales, making it a popular choice among crypto companies running a token sale.
Guerillabuzz is a modern blockchain marketing agency that specializes in content marketing and community building, helping blockchain projects of all sizes build authority within the space.
In total, Guerillabuzz has helped its clients raise more than $100 million in their token sales, and has worked with some heavyweights in the industry, including Bancor, Coinmama, CoolWallet and more.
Billed as a "proven, strategic marketing agency for emerging tech brands," Token Agency offers services ranging from strategic consulting and public relations to programmatic advertising and influencer marketing.
As one of the more popular blockchain PR agencies, Token Agency is respected for its ability to help crypto companies move to the next level.
X10 agency offers services tailored towards STOs, CEOs and ICOs, offering a launchpad for token sales as well as a full-fledged marketing solution.
X10 agency's 20+ team members have helped more than 30 projects raise in excess of $140 million using a unique blend of PR and influencer marketing, and community-building strategies.
Operating since 2017, Ticoon is a french blockchain PR agency that helps crypto companies with strategy, marketing, and community management.
With a good range of services and an experienced team behind it, Ticoon is definitely an up-and-comer in the blockchain PR space.
Operating since 2016 as a blockchain marketing and development agency, Searched has all the tools needed to both develop and market blockchain companies.
Although Searched works with companies of all sizes, it specializes in startups and companies in the crypto niche, offering services ranging from public relations and SEO to digital software and web development.
The PHA Group is a consumer PR agency that works with companies in a variety of industries, including blockchain, healthcare, and B2B.
As it stands, The PHA Group specializes in a variety of blockchain verticals, including finance and energy and uses a unique KPI-based approach to PR.
Dispruptive is a popular blockchain marketing agency that has a wealth of experience helping STOs and ICOs reach their target audience and put their best foot forward while fundraising.
With headquarters in London and a presence in the US and UAE, Dispruptive is well-positioned to make noise on a global scale.
Another full-service crypto marketing agency, Cryptoken Media leverages its industry contacts, SEO expertise, and advertising experience to help crowdfunding crypto projects achieve maximum exposure.
Priding itself on its great value for money, Cryptoken Media is ideal for blockchain companies on a budget.
EAK Digital is a growing blockchain PR firm that uses a combination of authority branding, blockchain PR, content marketing and link building to help crypto companies secure new partnerships, raise money and engage their communities.
Disclaimer: Blockmanity is a news portal and does not provide any financial advice. Blockmanity's role is to inform the cryptocurrency and blockchain community about what's going on in this space. Please do your own due diligence before making any investment. Blockmanity won't be responsible for any loss of funds.
Get the latest news on Blockchain only on Blockmanity.com. Subscribe to us on Google news and do follow us on Twitter @Blockmanity
Did you like the news you just read? Please leave a feedback to help us serve you better
---
Trending Now