Solving Wash Trading Manipulation: The Power of Fractional NFT Ownership
---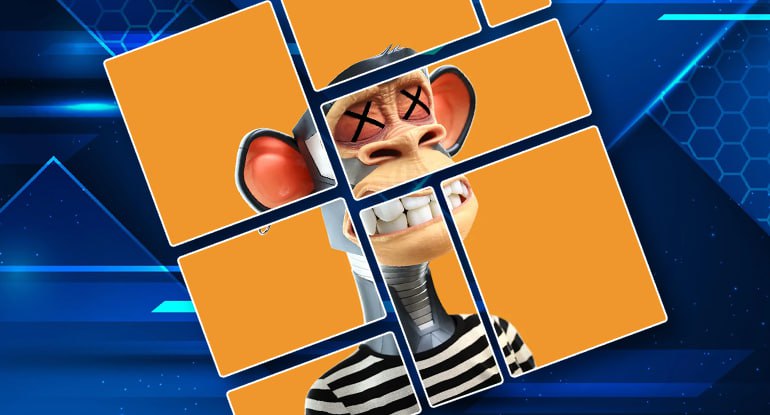 The cryptocurrency ecosystem with all of its limitless benefits, is prone to manipulation at times. Digital assets are volatile in nature and this volatility can be manipulated by certain actors. One of the common practices used by these actors is called wash trading. Earlier used for cryptocurrency tokens, wash trading is now also frequent for NFTs, causing confusion amongst investors and collectors.
However, with the development of blockchain technology, practices such as the fractionalization of NFTs can help in tackling this issue. Today, we will look at the practice of wash trading and how fractional NFT ownership can provide a viable solution.
What is Wash Trading?
Wash trading is the process of selling and buying back an identical or same asset as a tactic to manipulate the price of the asset and then later purchase it at a lower cost for a quick profit. Wash trading was a common practice used by stock market manipulators in the early 1900s to create a boost in demand and prices.
While wash trading with traditional assets became illegal with the Commodity Exchange Act in 1936, the world of digital assets is unregulated, giving such traders complete freedom. There are several reasons a trader might choose to wash trade with NFTs, such as:
Price inflation: Trading a crypto token or NFT repeatedly between multiple crypto wallets, can artificially surge the asset's transaction volume to drive up the price.
Money Laundering: Criminals can transfer large sums of money between themselves mimicking NFT transactions and volatile price changes.
Tax loss harvesting: Criminals can sell and repurchase NFTs at a loss to exploit tax loopholes and claim a tax loss without having to give up ownership of that NFT.
Wash trading in NFTs is a substantial threat to buyers as it becomes challenging to determine which NFT has a true value and which is a hoax. Not only investors but collectors, traders and the entire crypto community is affected by this practice. Investors might face financial losses, the collectors lose the value of their owned items, the traders are caught up between false trades and losing money and even the project loses its value as they do not have reliable statistics to prove their utility anymore.
No doubt, the practice of wash trading has to be regulated in the digital world and Fractional NFTs can help regulate the practice of wash trading in NFTs.
How can Fractional NFT counter Wash Trading?
Fractionalization of NFTs is the process of dividing NFTs into smaller parts that can be sold or traded as individual NFTs. Every fractionalized NFT acts as an individual NFT, with its own ownership right and transfer details on the blockchain network. Fractionalized NFTs can be assigned to every type of digital asset that can be tokenized as NFTs.
Fractionalized NFTs have the potential to counter wash trading by segregation the ownership of an NFT into smaller units. If an investor wants to purchase a complete NFT, they have to purchase the smaller parts and then trade them individually.
As NFTs generally levy trading fees, a trader will have to pay trading fees for every individual NFT. This way if a criminal wants to wash trade NFT, they have to wash trade every individual smaller fractionalized NFT with individual trading fees, discouraging the practice of wash trading.
Moreover, if a trader is trying to wash trade, it will become evident with the data associated with the several NFTs. Also, a project can limit the number of fractionalized NFTs a single individual can own to reduce a certain individual owning the majority of NFTs, hence discouraging the practice of price fluctuation.
Fractionalized NFTs have potential outside tackling wash trading as well. Some projects such as Omniverse are using fractionalized NFT to make the world of cryptocurrencies more accessible to a larger audience of small-scale investors. Fractionalization of NFTs helps in reducing costs of entry, increases accessibility and also fosters new communities.
Conclusion
Wash trading is a manipulative practice that only benefits the person doing it and can ultimately lead to distrust in the crypto space. Several projects have been implementing different ways to tackle this practice, especially for crypto token trading. However, the NFT space largely remains affected by this practice. Fractional NFTs present a reliable way to tackle this problem and foster equality and fairness in the crypto space.
Discuss this news on our Telegram Community. Subscribe to us on Google news and do follow us on Twitter @Blockmanity
Did you like the news you just read? Please leave a feedback to help us serve you better
Disclaimer: Blockmanity is a news portal and does not provide any financial advice. Blockmanity's role is to inform the cryptocurrency and blockchain community about what's going on in this space. Please do your own due diligence before making any investment. Blockmanity won't be responsible for any loss of funds.
---
Trending Now