These Real-World Crypto Tokens Are The Future of Finance
Posted On December 21, 2021
---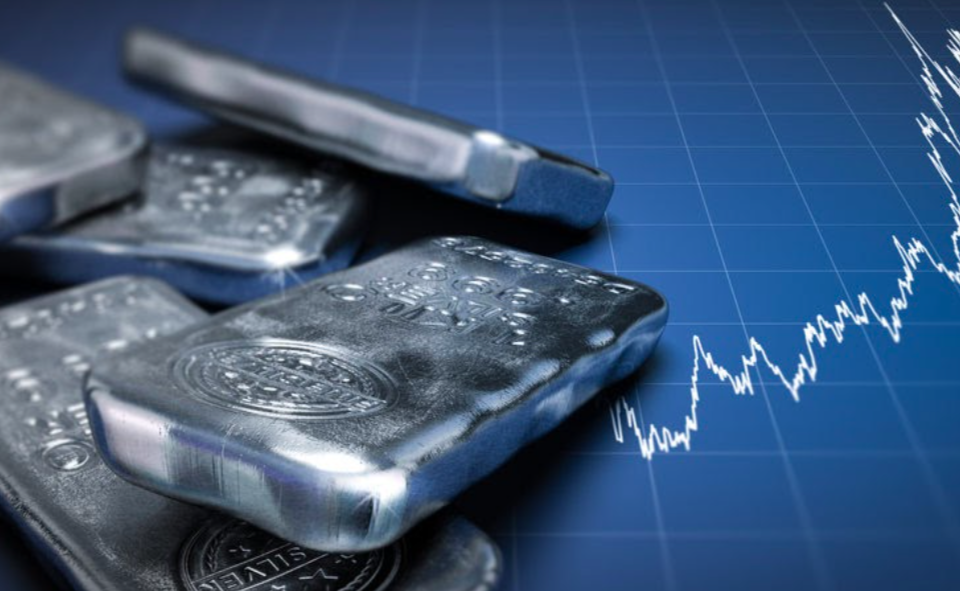 Today, the crypto market has over 4,000 tokens with hundreds joining the market each day. As in case with any bull run, most of the tokens are currently surging with crypto-men looking for quick money. However, not every crypto-holder is lucky and they often fall prey to exit scams tokens that surge in triple digits to hit headlines and then vanish with no trace. One such recent example is Squid Game token, a token launched in wake of popular Netflix show by the same name, the token rose by 2,000% in a single day, but was rug-pulled the very next day, robbings millions from the crypto-people. This is true with meme coins such as Doge, Floki Inu, Shiba Inu as well, without any use case of their own, these tokens have risen over 1000X all because of the hype. However, the hype would eventually die down and most of these tokens will either lose the majority of their current value or go obsolete.
This is why it's key to buy cryptocurrencies with real-world use cases, especially those with a real-world asset based infrastructure. There are numerous projects that are working on solving real-world problems and incorporate crypto values to offer a chance to the outside to invest in them instead of going for centralized VC funding. We will take a look at some of these crypto projects which are making real-world changes with a crypto token on offer.
GMT:
GMT is one of the most talked about crypto mining projects focused on sustainability and renewable energy use. Bitcoin and crypto mining in general has come under a lot of scrutiny for high energy usage and carbon footprint. 
Apart from that it is now beyond common public to set up their own mining rigs and become profitable, primarily because of the high cost of setup and complexities involved with it. Because purchasing equipment, transporting it to a data centre, installing it, and connecting it can take up to a year, the funds put will be frozen and no mining rewards will be received.  Another issue that private crypto miners confront when they decide to discontinue mining is the inability to rapidly sell their equipment. In some circumstances, yes. It's much less expensive to donate it to a data centre than to keep paying rent for storage and transportation. This is where GMT comes into the picture to solve the growing problem with a mining token backed by real world mining hashpower.
Each GMT is backed by real, constantly growing computing power (measured in TH/s) via the SHA-256 protocol. By acquiring 1 GMT, users gain access to the genuine processing power of the mining device fleet, which is already mining BTC and earning money on a regular basis.
Daily, BTC earnings are delivered straight to a token holder's wallet. The money comes from the pool where the processing power is directed.
The main reason for GMT to build its own ecosystem, which includes a complete set of skills required to deliver high-level project implementation in the crypto-sphere, is to ensure the management of the large-scale mining infrastructure.
GMT is dedicated to environmental protection and long-term growth. Currently, the corporation gets 50% of its electricity for data centre operations from renewable energy sources such as hydroelectric power plants and wind turbines. The project intends to transition totally to sustainable energy usage in the future, minimizing any environmental harm.
Phaeton Blockchain
Phaeton is another real world blockchain project that is making waves in the market with its renewable blockchain solutions. The Phaeton Blockchain, which is powered by renewable energy, is the first of its type. It ensures the speed, security, and intelligence of blockchains while also contributing to the global carbon crisis in a constructive way. Renewable energy sources, such as solar, wind, geothermal, and hydrogen, power Phaeton Blockchain activities, decreasing carbon emissions. For the benefit of its shareholders and token holders, Phaeton's contributions ensure that all business operations are financially sustainable in the short and long term.
Every blockchain application in Phaeton's ecosystem has a specific goal in mind, not just to be trendy. Phaeton's NFT marketplace, for example, isn't just another platform for minting and selling NFTs like hundreds of others. The NFT paradigm, on the other hand, is applied in a Carbon Credit Exchange and a Real Estate Marketplace. Both have a higher perceived value. Phaeton has attracted a lot of attention as a result of its rapid growth. Three stock broking organizations, including the ASX (Australian Stock Exchange), TSX (Toronto Stock Exchange), and NASDAQ (National Association of Securities Dealers Automated Quotations), have recently approached Phaeton about listing on the Stock Exchange. The latter is what Phaeton is chasing.
Conclusion
Real-world crypto and blockchain based projects are the future as it will ensure a constant cash flow and stability through its real world performance. Both GMT and Phaeton are key examples of what growth oriented crypto tokens would look like. Both these projects are focused on solving real world problems while ensuring constant returns for token-holders.
Disclaimer: Blockmanity is a news portal and does not provide any financial advice. Blockmanity's role is to inform the cryptocurrency and blockchain community about what's going on in this space. Please do your own due diligence before making any investment. Blockmanity won't be responsible for any loss of funds.
Get the latest news on Blockchain only on Blockmanity.com. Subscribe to us on Google news and do follow us on Twitter @Blockmanity
Did you like the news you just read? Please leave a feedback to help us serve you better
---
Trending Now