Exchange Security and the Importance of KYC
Posted On December 25, 2021
---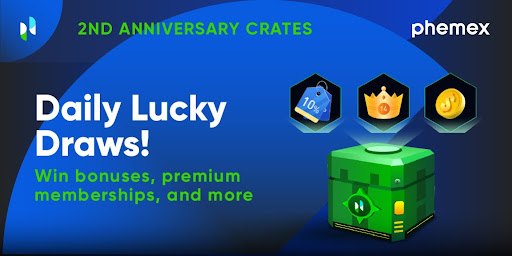 Cryptocurrency markets fluctuate all the time, but the number of people investing in digital assets continues to grow. Besides retail investors, various institutions and large corporations have begun taking sizable positions in Bitcoin and other cryptocurrencies. Regulation, while scarce, helps the industry achieve a comprehensive structure. Almost every country has acknowledged the digital asset class in some manner or form.
One of the biggest detractors of cryptocurrency adoption is the volatility risk. While Bitcoin has created many crypto millionaires, it has also bankrupted many. Criminal activity on the blockchain only adds to its volatility risk. News surrounding crime is often highly salient in cryptocurrency circles. The shut down of many dark web e-commerce websites caused sharp drops in Bitcoin's value in its early days.
Exchanges hate risk, and news of criminal activity on any platform is just bad for business. It only signals more bad actors onto the platform while putting the entire operation at risk of legal closure. Any prominent exchange will enforce Know Your Customer processes and limit access to certain features for non-KYC accounts. 
This effectively makes it much harder for someone to launder money or engage in illicit activities, allowing exchanges to remain compliant with government regulations.
Is KYC Good for Crypto?
The primary purpose of KYC is to reduce identity theft and fraud, forcing businesses to collect and verify their customers' personal information. This allows other financial institutions to make better decisions while offering these customers loans, making investments, etc. In most cases, governments mandate KYC information to be stored securely with a compliant custodian so that no one can steal the data.
While some have argued against such regulations, claiming the notion goes against what cryptocurrencies stand for, preventing criminal activity is a good enough reason for most people. In many countries, cryptocurrency exchanges are subject to the same rules as their traditional counterparts in the financial world.
As the world of cryptocurrencies expands and more governments begin promoting the asset class, the process of KYC on cryptocurrency platforms will only become more widely adopted. This, in turn, could also spur more governments into action.
Why do all prominent exchanges insist on KYC?
KYC information lets exchanges conduct a background check on the customer they're dealing with, assessing how likely they are to conduct illicit activities. This also helps disclose cryptocurrency holdings for tax purposes if cryptocurrency tax laws apply. Further, this has a myriad of benefits for exchanges themselves, such as improved customer trust, reduced potential for scams, as well as reduced legal risk.
KYC measures inspire trust, building confidence in users that the exchange is stopping crime from occurring on the platform. Users will continue to use services that have their best interests at heart, and no one's money is safe on a platform that harbors criminals. Cryptocurrency fraud is at an all-time high, and robust identification measures can significantly reduce the amount of blockchain criminal activity.
Implementing KYC measures lets crypto companies stay ahead of the curve, so they can be ready as soon as their appropriate governments set down sound regulation. Demonstrating the willingness to comply with KYC measures is also a positive signal to the government that these companies are not trying to do anything shady, reducing their legal risk and any penalties they may be charged.
Cryptocurrency projects, especially exchanges, also need to be wary of international laws. Due to the decentralized and globally distributed nature of blockchain networks, access to Bitcoin exists anywhere with access to the Internet. This makes it especially difficult for exchanges to service all geographic locations, even though there may be little technical challenge in doing so.
However, some countries have rolled out guidelines for using cryptocurrencies, and they practically all enforce some form of identification requirement. While some require citizens to verify ownership of a wallet and describe their intended use for them, others must prove their ownership through documentation. Most of them, however, ban the use of anonymous accounts, especially since various reports by the G7 and the FATF have insisted on the risks of anonymous wallets on exchange platforms.
Will Crime Always Exist on the Blockchain?
The whole sentiment around crypto crime is excellent for generating headlines and has cast a pretty negative light around the blockchain arena. Articles about drug trafficking, ransomware, and terrorism fill the cryptocurrency news scene, causing all kinds of mayhem within its markets. In reality, a 2020 report puts the percentage of cryptocurrency transactions related to criminal activity at 0.34%, representing around $10 billion worth of tokens. 
With the digital asset market capitalization having roughly tripled since then, this is bound to be worth a lot more today, but still only representative of a tiny fraction of the broader market. With KYC active across almost every major exchange, this number should hopefully decline further over the years.
Complying with KYC protocols can also get you access to some exciting crypto events, like Phemex's 2nd Anniversary Energy Crates campaign. The exchange is giving out $200,000 worth of rewards to new users who complete their KYC procedure. Phemex is one of the world's top derivatives trading platforms and is compliant with all regulatory requirements worldwide.
According to Phemex, adopting KYC procedures ensures better security for its users and protects them against risk. While they allow non-KYC users to use the platform, they are subject to some service restrictions until KYC is completed. For instance, non-KYC accounts can still participate in the event mentioned above, but will not have access to their rewards until they complete KYC verification.
Without removing the layer of anonymity that comes with DLT, law enforcement will never be able to trace the flow of cryptocurrencies through criminal avenues. As more platforms continue to comply with KYC and AML (Anti-Money Laundering) mandates, the blockchain industry will continue to expand healthily, building better and more innovative applications for the economy of the future.
Disclaimer: Blockmanity is a news portal and does not provide any financial advice. Blockmanity's role is to inform the cryptocurrency and blockchain community about what's going on in this space. Please do your own due diligence before making any investment. Blockmanity won't be responsible for any loss of funds.
Get the latest news on Blockchain only on Blockmanity.com. Subscribe to us on Google news and do follow us on Twitter @Blockmanity
Did you like the news you just read? Please leave a feedback to help us serve you better
---
Trending Now