Interview: Kira from Troy on launching the first Prime Brokerage for the cryptocurrency markets
Posted On September 3, 2019
---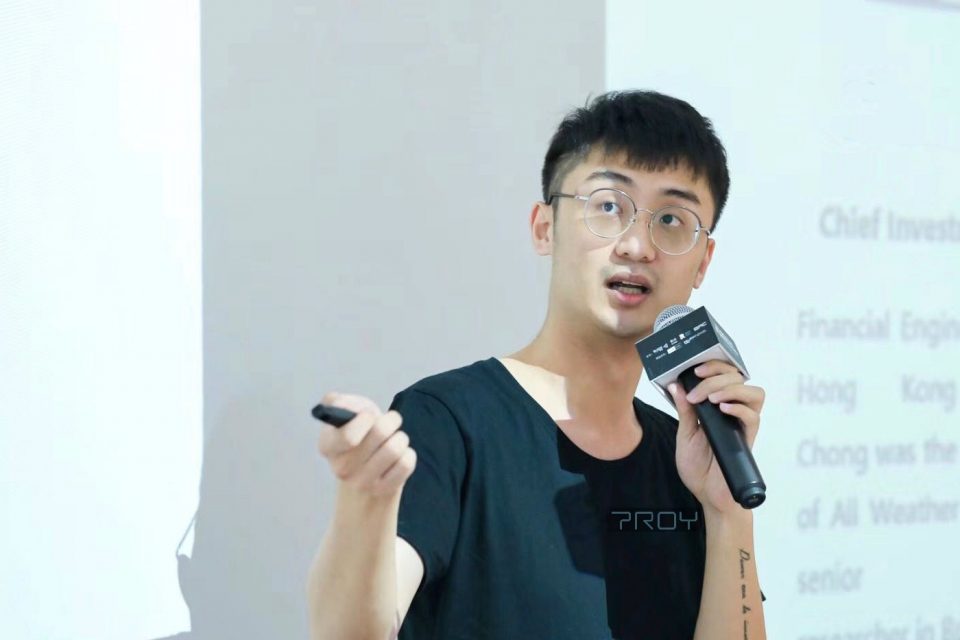 Kira Sun is the co-founder of Troy Trade. A Bachelor of Finance in the prestigious Peking University from China and Tsinghua-MIT Global MBA, Kira founded Troy Trade in 2018 and the platform has been in the Beta testing stage since then. Now for the first time, Troy is being unveiled to the public.
Troy Trade is the first Prime Brokerage in the cryptocurrency space. Its goal is to provide an easy one-stop solution for institutional investors to enter the cryptocurrency markets.
Prior to Troy Trade, Kira was in BlockVC, one of the biggest blockchain venture capital in the world. Kira was a trust fund manager of CITIC Trust and expertise in REITS/ABS/PPP and alternative asset management. Kira has rich experience in designing crypto asset management products as BVC16 Index fund, Pure Alpha Fund, etc.
We at Blockmanity had a chance to catch up with Kira in an exclusive interview.
Blockmanity: It's good to have you here with us. Troy Trade is advertised as the first Prime Brokerage in the cryptocurrency space. Can you explain what a Prime Broker is?
Kira: Of course, Prime Brokerage isn't a firm familiar to everybody especially new investors. Prime Brokerage is the essence in traditional capital markets. Prime Brokerage gives you integrated and single access to allow you to trade equity, bond, FX, and derivatives through one account.
Besides, the prime brokerage also offers a wide variety of services to institutional clients including global liquidity, securities lending, execution, settlement, account management, and risk control, etc. Prime brokerage services are provided by most of the largest financial firms such as Interactive Brokers, Goldman Sachs, and Morgan Stanley.
Blockmanity: I see, and what's the importance of Prime Brokerage?
Kira: Cryptocurrency markets are a little primitive. A lot of institutional investors getting in the market but they lack the proper infrastructure which traditional markets provide. For example, an institutional investor would have to open accounts in different exchanges to get a variety of trading options.
Prime brokerage solves this problem.
Blockmanity: Trust is one of the most fundamental aspects of the blockchain space. How or why should a new user trust a new exchange?
Kira: Even though Troy is a new platform all of our clients' assets are on the top exchanges, while we are just a custodian. It's important to note that Troy is not an exchange but a prime broker and an integrated trading platform. However, we have signed corporate-level custody agreements with leading exchanges such as Binance or Huobi and deposited clients' assets on those exchanges. These exchanges offer best-in-class asset custody and the highest level of security.
Blockmanity: There are multiple localized gateway exchanges & bots in the market, which are getting popular. How will Troy Trade compete with all of them?
Kira: Ah yes, there are tools like gateway exchanges and bots in the markets. These gateway exchanges & bots are more like simply trading tool providers. These tools provide you with basic functions to help solve certain problems in certain aspects of the trading process, but they don't provide an end to end service which institutional investors look for.
However, compared to the above Troy is a prime brokerage service provider, Troy delivers a full stack of all-life-stages solutions on our integrated trading platform to help achieve operational efficiency, margin lending leverage, and expert institutional advisory services.
Moreover, Deep understanding of institutional practice enables Troy to offer hands-on solutions to nearly all aspects of trading platforms, including product strategy, operations, financing, analytics, technology, and talent.
Blockmanity: What benefits does Troy Trade provide me over any other individual exchanges?
Kira: So, Troy is a service provider to institutional clients. Sure, retail clients can use our platform, our target users are institutional clients. These clients look for a complete end-to-end service provider, and Troy comes in this place.
Blockmanity: How did you get the idea of Troy Trade?
Kira: That will be due to our Core team's background. Our core team has experience in both the traditional markets and the blockchain industry. The core team identified the trend of institutional investors' entrance and the opportunity of the absence of prime brokerage in the crypto market.
The absence of a prime broker in the crypto market have significantly limited the potential for crypto asset market and there is a desperate need for an integrated infrastructure to fill in this blank in the industry chain. And our core team is in a perfect position to leverage our expertise and to capitalize on this opportunity.
Blockmanity: What's your end goal with Troy trade? 
Kira: Troy's vision is to redefine crypto trading.
As the market expands and borders disappear with new-players' entrance, the needs have never been greater for the prime brokerage in the crypto market. Technically, Troy offers single and direct market access to all Tier-1 liquidity venues across different financial instrument like tokens, futures and other derivatives, empowering clients with incomparable levels of technology, depths of liquidity, speed of execution, instant clearance & settlement, margin lending, account management. real-time analysis reporting and professional support——all integrated on one platform.
We want to build  Troy to become a systematic important infrastructure of crypto trading and reshape the industry. Our development has always been optimized with setting industry-standard in mind.
Blockmanity: In the future, do you plan to compete with existing exchanges – such as Binance, and OKEx? 
Kira: Not exactly. Troy is not a competitor of exchanges. On the contrary, Troy would help exchanges serve institutional clients better.  As a prime broker, Troy and exchanges are playing different roles in the industrial chain. Due to the different operation strategies, each exchange has a unique strategic focus and naturally can't meet the diversified need of a single investor.
Exchanges are enthusiastic about collaborating with Troy because Troy will not only contribute significant asset custody, liquidity and trading volume to exchanges but deliver more profitable opportunities including margin lending and asset management.
Discuss this news on our Telegram Community. Subscribe to us on Google news and do follow us on Twitter @Blockmanity
Did you like the news you just read? Please leave a feedback to help us serve you better
Disclaimer: Blockmanity is a news portal and does not provide any financial advice. Blockmanity's role is to inform the cryptocurrency and blockchain community about what's going on in this space. Please do your own due diligence before making any investment. Blockmanity won't be responsible for any loss of funds.
---
Trending Now
You may also like