Price Corrections Lead to Gains by Ethereum & Other Altcoins
Posted On August 13, 2021
---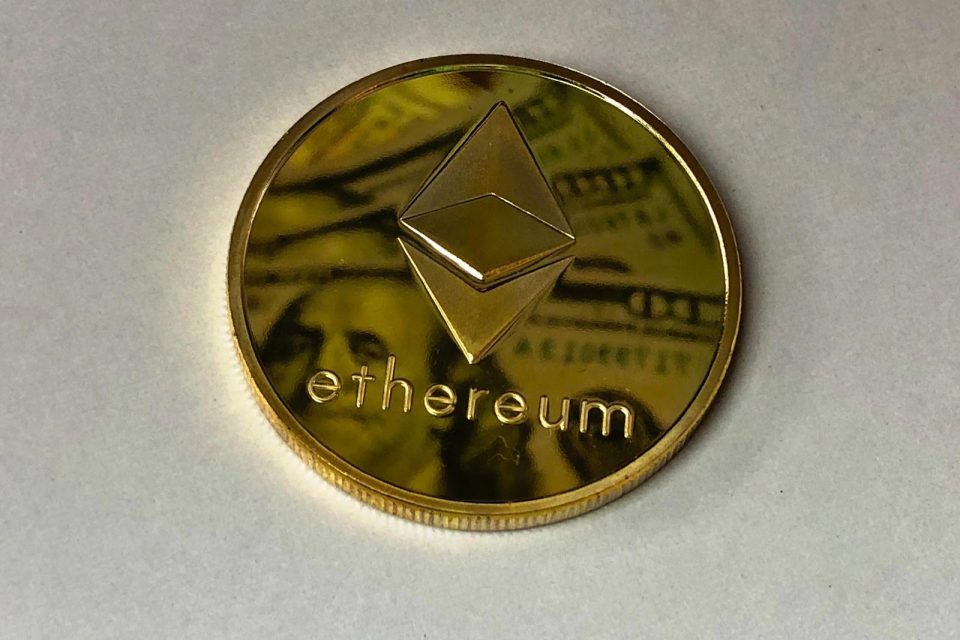 The last weekend of July and leading up to August has been a tumultuous week for crypto trading. Many other cryptocurrencies experienced a change in prices and corrections, both exciting and worrying crypto traders in equal measure.
Ethereum and other altcoins also experienced corrections in prices during this period. Here we'll discuss what these price changes were and what they could indicate for the future.
Ethereum on an upward spiral 
Ethereum has been performing very well for the past few weeks. The last weekend of July, in particular, was an eventful period for Ethereum traders. Forecasts show that Ethereum has outperformed bitcoin in value. Currently, it has moved beyond and climbed above the $2500 resistance, testing the boundaries – but not quite crossing – the $2700 resistance mark. As of writing, Ethereum is trading around $2650. Overall, ETH has gained around 6% in value compared to previous valuations. This indicates great news since predictions show that within a few weeks, Ethereum may even reach a high of $3000!
London hard fork and ETH2 upgrades expected to help raise Ethereum gains 
Forecasts look very interesting for Ethereum crypto trading as CFDs. The upcoming rollout of both the London hard fork and the ETH2 upgrades are expected to give Ethereum the boost it needs to really shine.
The London hard fork, which includes 5 Ethereum Improvement Proposals, is expected to launch with block 12,965,000 on August 4th. The hard fork's activation on the Goerli & Ropsten testnets has shown how significantly better the Ethereum ecosystem operates for all crypto miners and traders involved.
Simultaneously, there is the ecosystem-wide, global release of the Ethereum 2.0. (ETH2) upgrades. The upgrades include:
Abandoning proof-of-work in favor of the proof-of-stake system.
Leveraging the power of parallel processing to handle larger capacity through the process of sharding.
Replacing the Ethereum Virtual Machine with the web assembly language to make the Ethereum platform more user-friendly for people who don't know the native language.
These modifications are intended to make Ethereum more scalable, cheaper to use during crypto trading, more secure for transactions, faster, and more technologically savvy. In fact, these ETH2 transformations are forecasted to bringing about an end to the reign that Bitcoins had on the crypto trading market for many years.
Other altcoins making a big splash in the world of crypto trading as CFDs
Ethereum hasn't been the only altcoin to have made huge headway in the past few days. Other altcoins are performing really well and making big gains.
Solana is one of the fastest-growing altcoins on the block. In the past week, Solana has experienced an 18% gain within 24 hours – which is a commendable feat. This isn't surprising, since Solana Labs Inc. recently obtained a massive $314 million investment from Andreessen Horowitz and Polychain Capital to build a faster, more secure, and more efficient blockchain. This has generated a lot of interest in Solana recently in the crypto trading world.
Other altcoins like Chainlink, Stellar, Uniswap, and Polygon all made gains between 4% and 8% in the last 24 hours. Cardano has currently consolidated at the $1.32 mark after having touched the $1.35 resistance level. Litecoin corrected its price from $150 and is currently at $145 after a busy week of activity.
Quant and Ontology are becoming the two coins to watch out for 
When it comes to altcoins, we can't forget the phenomenal performance that both Quant and Ontology have shown in the past few weeks.
Quant, in particular, has now rushed past other altcoins to stand at the top of the ladder. From mid-July, where it was valued at $85, the cryptocurrency is valued at $171 now in August – a whopping 90% gain! Of course, at the time of writing, Quant's value has corrected down to $161 – which isn't necessarily low. The rapid fluctuations in Quant's price have to do with the announcement by Binance Exchange, that it would be listing Quant on its platform.
Apart from Quant, there's also Ontology, which seems to be displaying a bullish trend in the market today. The altcoin is expected to gain up to 10% intraday. Experts speculate that with continued crypto trading in Ontology, the price may move from the current $0.8 to more than $1 (some predict that it may cross $2 too) in the foreseeable future.
Not every crypto has its day 
Successes aside, there have been plenty of losses in the world of crypto trading in the past few days too.
Dogecoin and Ripple have both been underperforming compared to previous gains. While the former has been stuck on the $0.220 resistance for a long while, the latter has been moving between the $0.700 resistance and $0.780 resistance.
Altcoins that traders can expect to rule August 2021
Considering all of the above, many crypto trading experts believe that Ethereum will continue to dominate the market in August 2021. The speed with which the ETH platform is growing indicates a continued rise in Ethereum trading and gains.
But in addition to Ethereum, there are two more altcoins that are expected to become extremely profitable this month. One is Elrond and the other is Chainlink.
Elrond is about to launch its new Maiar decentralized exchange. Once it's live, Maiar will make the creation of non-custodial Bitcoin wallets safer, quicker, more inexpensive, and effortless. The Maiar ecosystem is being built to support community-driven governance and development. It is expected to make crypto trading more accessible on a global scale through its integration into the Maiar app and new MEX cryptocurrency.
Chainlink, which is currently at the $21 resistance, is expected to climb to $32 or maybe more. The Smart Contract Summit (SmartCon), which is Chainlink's flagship event, is organized for August 5th to August 7th and is expected to drum up greater interest in Chainlink crypto.
Wrapping up 
July has been a very exciting time for Ethereum and other altcoins. August also seems poised for great things, however when it comes to real results, only time will tell. For more news on crypto trading, keep an eye on this space.
Disclaimer: Blockmanity is a news portal and does not provide any financial advice. Blockmanity's role is to inform the cryptocurrency and blockchain community about what's going on in this space. Please do your own due diligence before making any investment. Blockmanity won't be responsible for any loss of funds.
Get the latest news on Blockchain only on Blockmanity.com. Subscribe to us on Google news and do follow us on Twitter @Blockmanity
Did you like the news you just read? Please leave a feedback to help us serve you better
---
Trending Now