Unethical activities conducted by cryptocurrency exchanges to attract investors
Posted On September 19, 2019
---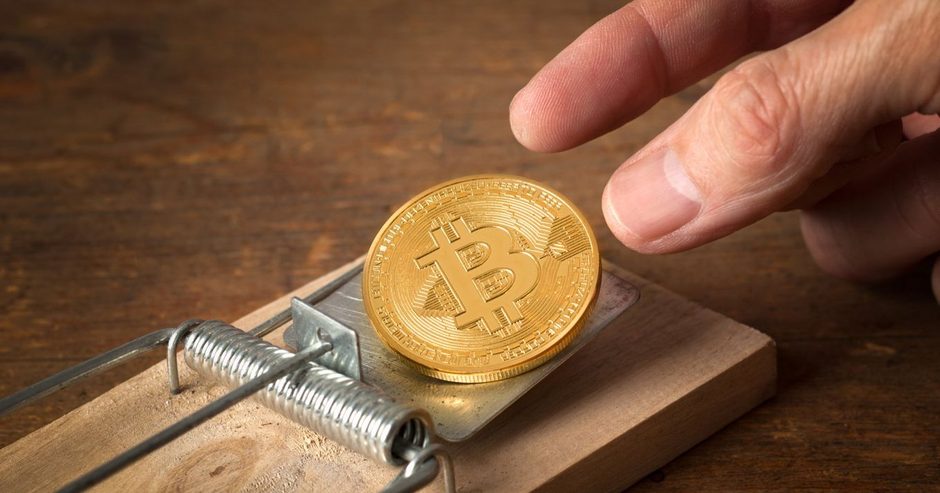 One of the biggest challenges for any exchange is to gain new investors. To attract new investors exchanges sometimes conduct activities that generally do not come in as ethical. Moreover, these tricks can be easily exploited by a scam and cause a financial loss to investors.
Blockmanity wants to protect investors in the cryptocurrency space and through this article in collaboration with Singapore based exchange, CoinDCX, we will explore the common fraudulent activities conducted by exchanges, and whether they possess a risk to the investors.
Remember: There's a thin line between a legit exchange and a scam. Not all exchanges doing these activities can be labeled as scams. You might find some legit exchanges doing the activities described below.
1) Wash Trading
Every small exchange is guilty of conducting wash trading sometime or the other. A wash trade is a form of market manipulation in which an investor simultaneously buys and sells the same cryptocurrency to create misleading, artificial activity in the exchange. In the case of cryptocurrency exchanges, the "investors" conducting wash trades are usually bots designed by the exchange.
Is it bad?
Wash trading is not necessarily bad, as it solves the empty bar problem. An empty bar problem is as follows – you go to the bar to meet other people, but there are no other people. People will not come if there are no other people!
Wash trading solves the above problem by simulating a healthy marketplace. Wash trading comes in a grey area, as it is used by both good and bad exchanges. So as a precaution, it is always better for an investor to trade in small amounts on a new exchange initially.
2) Giving Free Bitcoins
Exchanges are aware that people want to earn free cryptocurrency. To get more users, exchanges make hollow announcements in which they promise to give free cryptocurrencies (few dollars worth) for signing up on their exchange. The catch, some exchanges do not allow investors to use the free cryptocurrencies until they make a deposit.
Is it bad?
Giving something for free is an age-old marketing technique. The problem arises when exchanges force the investor to make a deposit first and then does not allow the investor to withdraw their assets.
3) Claiming Fake Licenses
Many countries in the world are giving out licenses for cryptocurrency exchanges to regulate the industry. But since licenses aren't made public by the exchange, many small/fake exchanges claim that they are licensed by a country. The license is usually by a small country.
Is it Bad?
Falsely claiming such legal compliances can be considered as a scam and should be proceeded with caution. Most of the exchanges do not make their licenses public, but the country giving out the license does. A quick search on the internet on an exchange's cryptocurrency license would give out results on whether the claims are true or not.
4) Make claims of fake Audits
Some of the exchanges claim that they have been audited by an audit firm, to gain investors trust. But these exchanges, do not reveal the audit firm's name or the Letter of Audit.
Is it bad?
Fake audits can be seen as a scam because if an exchange is willing to claim a fake audit, they could be lying about other internal operations as well.
The biggest red flag of a fake audit claim is when an exchange claims they have been audited but does not provide the name of the auditing firm. If an exchange does provide the name of the audit firm, one can always verify the claim by reaching out to the audit firm.
5) Drastically reducing the price of a cryptocurrency
The basic mantra of trading is "buy cheap, sell high". Exchanges sometimes exploit this strategy by drastically reducing the price of a particular cryptocurrency compared to its actual market price. Traders and investors then stumble upon these "low" prices and try getting the cryptocurrency at the reduced price. But as soon as the buy order is placed, the price suddenly shoots backs up, thus forcing the investor to buy at a higher price.
Is it bad?
This is more generally a marketing stunt, but this activity does point out a few red flags. The exchange isn't regulated, engages in wash trading and there's no oversight seeing the exchange. This is a major red flag towards the exchange and an investor should proceed with caution.
Conclusion
Some of the legit exchanges use these activities for marketing purposes (as they are highly effective) and pose no threat. But a scammer can easily exploit these techniques to gain users on a fake exchange.
There's no way of knowing whether a new exchange is a scam or not until you use it. So as a precaution, always deposit a small amount initially (an amount you don't mind losing), and see if you are able to withdraw your assets.
Discuss this news on our Telegram Community. Subscribe to us on Google news and do follow us on Twitter @Blockmanity
Did you like the news you just read? Please leave a feedback to help us serve you better
Disclaimer: Blockmanity is a news portal and does not provide any financial advice. Blockmanity's role is to inform the cryptocurrency and blockchain community about what's going on in this space. Please do your own due diligence before making any investment. Blockmanity won't be responsible for any loss of funds.
---
Trending Now