Interview: CEO of IBC Media, Raghu Mohan talks about upcoming Devcon 2019
Posted On November 21, 2019
---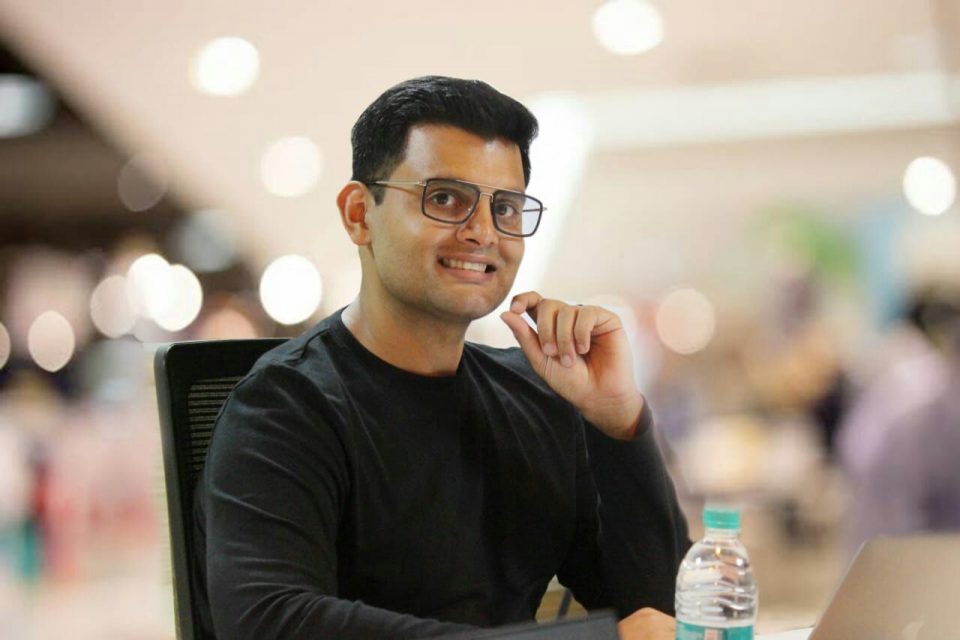 IBC Media is all set to organize the largest Blockchain Developer conference in India – Genesis Devcon 2019. The event is set to happen at NSCC at IISC Campus, Bengaluru on November 24th and 25th. The event has an excellent line of speakers from various sectors of Blockchain such as public chains, private chains, enterprises, startups, academia, etc.
Raghu Mohan is the CEO of IBC Media, he is a seasoned marketing professional with over 9 years of experience in helping startups scale from the ground up. He has worked in various marketing managerial roles at some remarkable companies like YourStory, HackerEarth and Udacity.
We at Blockmanity had a chance to catch up with Raghu in an exclusive interview.
Blockmanity: What is your take on the Blockchain developer ecosystem in India?
Raghu: It is a mixed bag if you look at it in terms of absolute numbers, India has the second-largest Blockchain developer base in the world. As with most other developer segments, we will be the first in one or two years. On the enterprise side of things, I am seeing a very good Blockchain community there is a lot of system integrator level Blockchain work that is happening for overseas clients. The exposure to private Blockchains seems to be more than public Blockchains. The hobbyist/enthusiast community in India is not as big as it is for other technologies like machine learning or mobility for example.
I think it has been a mix of lack of awareness or general associative connotations of the government's stance on Cryptocurrencies that probably have deterred developers away from this tech who would have usually taken this up. Thirdly, there is also a general lack of awareness in this space because avenues to make money as a developer is not established yet. I foresee in a year or two before this ecosystem picks up a critical mass and can be compared to other tech areas. It is growing and is vibrant with some exceptional people working on it but in terms of absolute numbers nowhere close to AI, IoT or other tech.
Blockmanity: What was the intent behind this event and how is it different from other Blockchain events?
Raghu: The main objective is that developers are the precurses to users and adoption. When the developers and the builders pick up a technology the users automatically follow, decentralization has really strong use cases in many areas and in order for it to be adopted in masses, you need enough builders around it. This was one of the main learnings we had from IBC one where the majority of the audience was mostly non-tech and non-builders. A majority of the Blockchain movement in India is driven by product and business folks and I think for real adoption to happen in India you need developers and builders at a grass-roots level.
So we started a developer program called Genesis and this event marks the end of the first cycle of Genesis wherein we have built a good developer community, conducted a hackathon and it all kinda concludes at the developer event that we are doing. So, as a whole, it is to get people who are building to attend and to speak. It captures the mind of the Indian developer and we hope more people start talking about this amazing technology.
Blockmanity: Who is your target audience for the event?
Raghu: Our core target audience is someone with some capability of writing software and has some knowledge of computer science with an interest in distributed computing and Blockchains. I would say if you are in business or marketing it is important for you to know the technology that you are building your product around and the capabilities of it. This conference will also be good from an understanding standpoint but it is primarily aimed at developers.
Blockmanity: Could you tell us more about the speakers attending the event?
Raghu: You can break the editorial in 4 parts: Startups who are building innovative products, Enterprise side working on large scale system integration, Academics and the Public chain side. On the public chain side, you are looking at guys from Aeternity, Tezos, and NEO who I am sure need no introduction.
On the enterprise side, Dilip Krishnaswamy from Reliance Jio is someone exciting to talk to. He is building a nationwide Blockchain network and he is specifically speaking on Blockchain microservices which may give you an insight on what Reliance itself is probably thinking about with respect to Blockchain in India. There is also Raghavendra Deshmukh from SAP, he is the director of computer science there and is involved in production level deployment of Blockchain which is quite rare as most Blockchain projects are at POC level.
We have got a good Indian contingent as well which includes Matic, Nucleus Vision, Elevon 01 among others. There are some very interesting updates coming from there as well. We also have people from Kotak Mahindra Bank. The founder of Curl Analytics, who is a speaker at the event was also the former CIO at Societe Generale and has a lot of insights into Fintech.
On the academic side, we found out that there are only 3 people in India who are doing cutting edge research on Distributed Computing – Dr. Narendra Kumar, Head of Computer Science wing and is building the Blockchain offering for the RBI. Kannan Srinathan, IIIT Hyderabad who has done a lot of work in Cryptography and is doing interesting work in Blockchain. And of course, there is Sathya Peri from IIT Hyderabad who is one of the three people that we could get to speak at the event. There is also a great contingent of researchers from NUS Singapore who will be speaking on sharding, Zero-knowledge proofs, and other interesting topics.
There are a total of 35 speakers who have been carefully picked based on what value and content they will be sharing.
Blockmanity: Apart from the speaker sessions you also have workshops for developers, could you expand on that?
Raghu: Sure. We want the workshops to be hands-on at the moment, but it is not restricted to tech. There is a workshop by Rohas Nagpal from Primechain on how to build a Blockchain startup from India, this is something that we think is essential for developers who are trying to start their ventures.
There is a workshop by Tezos on who will go into the details of building Blockchain products on a Proof of Stake based Blockchain (Proof of Bake as they call it). There is also the folks at Matic who are building scaling solutions on Ethereum, this workshop would be super interesting to developers who are looking to build scalable Dapps on Ethereum. Blockstack will also be conducting a workshop, given their approach developers can use Javascript to build on their network which is great from an adoption standpoint as there are a lot of Javascript developers based in India.
There are also some other really good workshops that we will be announcing in the coming days.
Blockmanity: Who is sponsoring the event and what are the fees you are charging for the attendees?
Raghu: With respect to sponsors, I think we have a good spread of public chains, Dapps and Entreprises. Tech Mahindra has been a supporter of IBC from early 2018 and we continue to work with them. The Tezos Foundation launched in India recently, they have an aggressive developer agenda here. I see a lot of exciting work coming from them.
Microsoft and we have been working together behind the scenes on a very large project and it is kind of come into fruition at the developer conference where we will be announcing something really big as to what we will be doing with Microsoft in the coming days.
Aeternity is running their first edition of Starfleet accelerator in India and IBC is running that as well so the conference is an opportunity for them to launch the conversations around it. Elevon 01 and Nucleus Vision have been supporting us in our ventures through IBC one, Genesis to where we are right now. I am quite excited about what they are launching at the event too, a real-world Blockchain implementation that they build at a production level so stay tuned for that.
These are forward-thinking companies that have invested in a very foundational layer of this ecosystem which are the developers and I can't thank them enough.
As far as the attendees are concerned, we wanted to keep the entry barrier as low as possible. A full ticket is at Rs. 1500 but you can get a 50% discount by using the coupon code BLOCKMANITY. The only reason why we are taking a fee is to commit to attending, our aim for enough people to have the least barrier to entry in learning more about Technology.
Discuss this news on our Telegram Community. Subscribe to us on Google news and do follow us on Twitter @Blockmanity
Did you like the news you just read? Please leave a feedback to help us serve you better
Disclaimer: Blockmanity is a news portal and does not provide any financial advice. Blockmanity's role is to inform the cryptocurrency and blockchain community about what's going on in this space. Please do your own due diligence before making any investment. Blockmanity won't be responsible for any loss of funds.
---
Trending Now
You may also like