Obortech Defi Smart Hub: A truly decentralized Supply Chain Solution
---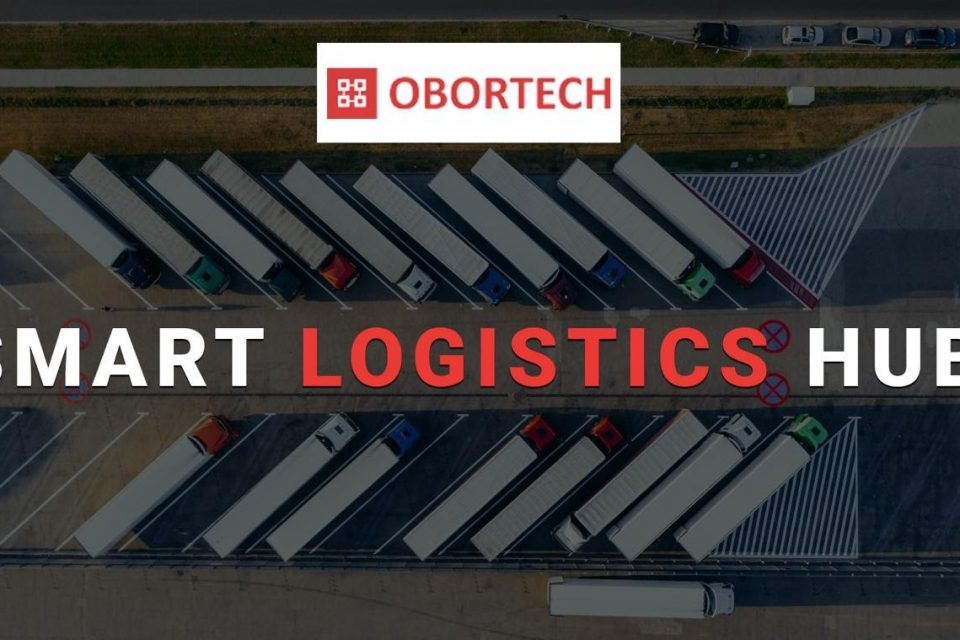 The global supply chain industry is estimated to be worth $2.8 trillion as it acts as a core part of many other industries that depend on them on a daily basis to run their businesses. However, the industry is plagued by disorderliness and different actors with different technical capabilities. The 20% of all costs go towards documentation which is considerably higher than any other industry and one of the key reasons behind complexities in the industry.
In the food and biologics industry, temperature excursions or the theft of products are rarely detected in real-time. In fact, an estimated 20% of temperature-sensitive products are damaged during transport due to cold chain interruption alone. Container theft is also one of the prime causes of loss to the industry where an estimate suggests global cargo theft is currently estimated at upwards of USD 25 billion worldwide.
Most of these issues faced by the supply chain industry boil down to logistics and technical capabilities which can be easily resolved using a system of real-time data added with a common logistic hub that is easy to operate and manage. While blockchain in itself is being used to resolve many of the supply chain industry's issues, but until now it was primarily customer-centered rather than the core industry itself. This is where Obortech's Defi Smart Hub comes into the picture. Obortech has developed a blockchain-based hub that integrates the best of Defi and IoT to revamp the supply chain industry.
Smart Hub: Defi Combined With IoT for the Best Logistics Solution
The Smart Hub was developed using Defi smart contracts and real-time data inflow through IoT devices that would offer better transparency and security. The decentralized network would act as a common platform accessible to a number of suppliers and industry actors who can use the hub through open API integration and later manage the workflow from their phones as well as computers. The Smart Hub would act as the common social platform for the users and the community can vote on important decisions like which data to use for tracking and which data providers can remain on the platform through a voting system.
The Smart Hub platform is comprised of Private Hyperledger Fabric Blockchain & Ethereum Public Blockchain. Supply Chain & Marketplace DApps are built with Hyperledger Fabric, whereas Ethereum is used for tokenomics and processing token payments.
It allows nearly real-time information sharing among the actors. Any authorized business network participant can review and update information only if the network consensus algorithm validates it. Information stored in the blockchain ledger can never be deleted, thus
The blockchain serves as an accurate, immutable, and verifiable record ensuring transparent and fair trade
Obortech has partnered with a number of leading logistics providers in Mongolia, Australia, and Europe and these firms would offer real-time data to the hub using IoT devices fitted on shipping containers giving a precise idea to suppliers about the possible arrival and destination of the supplied goods.
The automatic scoring/rating system analyzes the past performances and transaction histories of new people joining the hub. The decentralized marketplace welcomes third-party developers and service providers for delivering fit-for-purpose products and services to the Smart Hub users.  OBORTECH expects the marketplace to be the birthplace of further innovations as the company progresses to wider adoption.
What Makes Smart Hub Different from Other Supply Chain Solutions?
Blockchain use in the supply chain industry is nothing new and is being incorporated by many top food and beverage companies around the world to track the supply of food right from the farm to the stores. This helped them build a better customer relationship. However, Obortech's solution for the core industry itself with DeFi integration is one of its kind. The decision to use Defi to eliminate human error and mismatch in technical capabilities of different actors would resolve key logistics issues in the industry and save billions of dollars.
The Defi Hub would have programable smart contracts which can be used for seamless transportation of goods and also ensure quality, a key factor in the industry. Everyday millions worth of fresh food and vegetables get wasted due to logistics delays, but that won't be a problem anymore using smart contracts. All the data coming from IoT devices would be managed on the blockchain to ensure a high-security level.
A contract can be set between the supplier and the transporter for transferring the goods to a particular destination in a said period of time. The smart contract could be programmed to trigger at certain points of the journey which would ensure timely delivery. The smart contract can also be programmed to put a penalty on delays and quality of food delivered, where the smart contract would deduct the fine from the total payment.
Obortech is conducting an Initial Exchange Offering (IEO) on Chain X and Probit. Join OBOT token IEO.
Learn more about Obortech:
Official Website : https://www.obortech.io/
Twitter : https://twitter.com/OBORTECHhub
Facebook : https://www.facebook.com/OBORTECH
Telegram : https://t.me/OBORTECH
Linkedin : https://www.linkedin.com/company/obortech
Discuss this news on our Telegram Community. Subscribe to us on Google news and do follow us on Twitter @Blockmanity
Did you like the news you just read? Please leave a feedback to help us serve you better
Disclaimer: Blockmanity is a news portal and does not provide any financial advice. Blockmanity's role is to inform the cryptocurrency and blockchain community about what's going on in this space. Please do your own due diligence before making any investment. Blockmanity won't be responsible for any loss of funds.
---
Trending Now