Dapp.com Releases Q2 Dapp Report Highlighting Dapp Growth Amid Promising Industry Backdrop
---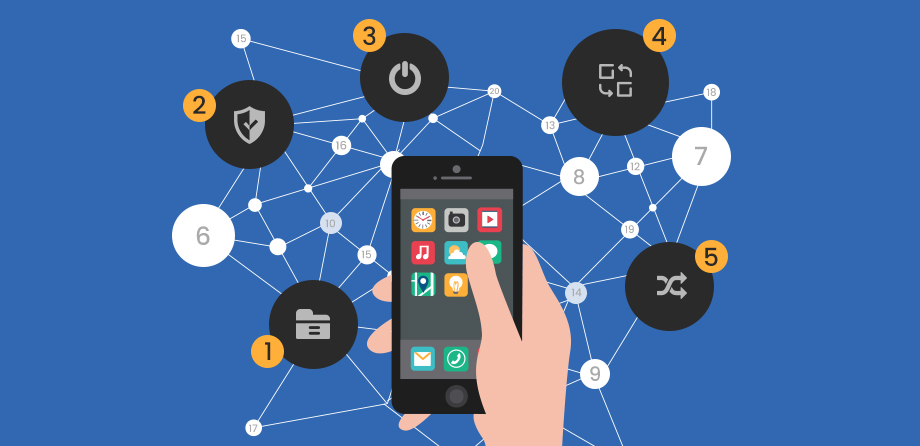 Dapp.com — one of the leading dapps analysis and aggregation platforms — recently rolled out its comprehensive dapp report, covering Q2 dapp metrics ranging from active users to comparative growth examinations.
The platform, which is coming off a strategic investment from Du Capital, furnishes comprehensive metrics for dapps on 6 different blockchains, including Ethereum, EOS, TRON, Steem, TomoChain, and IOST — the largest compilation of active dapp users in the market.
Some of the most salient takeaways from their Q2 report include total transaction volumes among dapps reaching $3.28 billion in value, and the number of both active and new dapp users reaching all-time highs (ATHs).
"Historically, there's been a correlation between higher prices and dapp usage," details Dapp.com Founder and CEO, Kyle Lu. "Now that we're re-entering another bull market, combined with more optionality in blockchains and better technology, it seems that dapp usage and development is poised to accelerate in the coming months."
Report Takeaways 
Unsurprisingly, Ethereum remains the preferred dapp platform for developers, retaining the strongest diversity of dapps (i.e., open finance, gaming, social apps, DEXs) and the largest number of dapps launched in Q2.
However, competition, particularly in active users, is emerging amongst some of the upstart blockchains like EOS, TRON, and TomoChain. For example, the report cites how dapp users are the most active on EOS, with 65 percent of existing dapp users active in Q2, while TRON is, overall, the most active blockchain — comprised of the greatest amount of dapp users, and 82 percent of its dapps active in Q2.
The correlation of dapp usage to positive price swings appears to be strong with Ethereum, as the recent surge in price has led to increased activity of dapps. Interestingly, the trend is the opposite for TRON, which is the only blockchain out of the 6 to have a negative correlation between the number of transactions and price increases.
Despite this, more than 300k new accounts used TRON in Q2.
"There are a few reasons for TRON's increasing popularity," says Lu. "First of all, the $100 million Tron Arcade is an attractive incentive to dapp builders. Secondly, TRON combines the advantages of both Ethereum and EOS to simplify user onboarding — free account creation and fast, gas-less transactions."
TRON still has a long ways to go to track down Ethereum though. According to the report, Ethereum has roughly 4 times as many dapps (1,633) than TRON (412), largely fueled by the emphasis placed on open finance (i.e., DeFi), and the pending upgrade of the network to its proof-of-stake Ethereum 2.0 iteration.
Concerning open finance, TomoChain has emerged as a favorite for financial dapps. Out of all 6 blockchains combined, finance remains a sliver of the overall dapp usage, outpaced by gaming and gambling, but more than 60 percent of dapp users on TomoChain focused on finance dapps — dwarfing other platforms.
Additionally, 70 percent of transaction volume was directly contributed to financial dapps on TomoChain.
Besides the independent analysis of each blockchain, the report goes on to detail how there were more than 1.16 million active users in Q2, transferring more than 324 million transactions for a value of $3.28 billion in volume.
"Dapp growth has stayed strong, with total volume outpacing Q1 and user numbers reaching all-time highs," says Lu. "The interesting part will be to evaluate how the rest of 2019 plays out, especially with emerging dapp platforms, like Cosmos and Polkadot, and our data-driven ecosystem for dapps grows."
Dapps Poised to Gain Traction With Emerging Bull Market and Advances in Technology 
The usability problems of dapps are well-known, and have been the focus of developers in smart contracts ecosystems like Ethereum since dapp numbers fell off parallel to the precipitous price declines in 2018.
Change is on the horizon, however.
Surging prices are sure to fuel broader speculation by mainstream users into the dapp ecosystem, and UI/UX advances, such as Opera and Cipher Browser, make accessing dapps easier than ever. Even non-blockchain firms like Samsung are rolling out SDKs for developers to integrate dapps into their Galaxy S10 phones.
As we progress further towards scalable, interoperable public blockchains, many of the endemic user-oriented problems of dapps (e.g., gas expenditures, wallet management) can be abstracted away. For example companies like ZenGo are launching user-friendly, non-custodial wallets that don't even have private keys — leveraging the power of secure multi-party computation.
Further insights by the likes of Dapps.com, along with their onboarding endeavor, DAPPT, should serve as impactful programs to help familiarize users and developers with the potential of blockchain-powered dapps. Eventually, Lu hopes that dapps can converge with conventional, centralized applications into a blended ecosystem.
"The main use cases for dapps are to create a trustless environment, to create an open market, and to provide liquidity for digital assets," says Lu. "Within 10 years, I think all of the popular traditional apps will have elements of decentralization hidden away from the end-user."

Disclaimer: Blockmanity is a news portal and does not provide any financial advice. Blockmanity's role is to inform the cryptocurrency and blockchain community about what's going on in this space. Please do your own due diligence before making any investment. Blockmanity won't be responsible for any loss of funds.
Get the latest news on Blockchain only on Blockmanity.com. Subscribe to us on Google news and do follow us on Twitter @Blockmanity
Did you like the news you just read? Please leave a feedback to help us serve you better
---
Trending Now