Tael Token Mainstream Consumer Users Exceed Number of Speculative Token Holders
Posted On November 19, 2019
---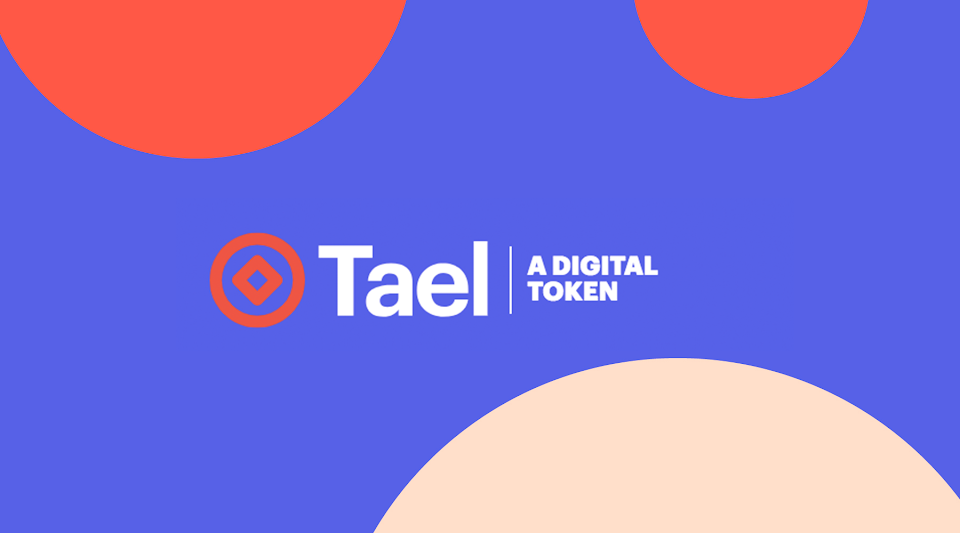 Tael, the blockchain-based loyalty program built on top of the Techrock safe-product sales platform, recently detailed in a blog post how their Q3 and early Q4 consumer metrics have pushed the ecosystem towards more active consumers than speculative token holders.
Techrock, which underscores the Tael (formerly Walimai) ecosystem, is a blockchain-based, tamper-proof supply chain tracking technology and sales platform that authenticates consumer goods imported to China. The platform has been garnering mainstream media attention and ballooning user adoption in recent months, as it tackles an estimated $509 billion global consumer counterfeit product industry.
With an eye on the Chinese market, the region struggling most with counterfeit goods, Techrock has been making waves as not only a meaningful tool for the validation of critical goods like baby formula but as a promising example of real-world adoption of a utility token amid a waning adoption curve for tokens in the broader blockchain sector.
A Consumer Ecosystem Gaining Momentum 
Tael is able to measure the amount of "non-crypto holders" of the Tael token because of the unique design of its business model.
Products in the Tael ecosystem are tagged and tracked using Techrock's Hyperledger Fabric blockchain through various touch-points using NFC tags. Consumers can validate the authenticity of their received products by scanning the tag with their smartphones upon arrival, and in turn earn Tael tokens as a reward, which can later be spent on additional consumer purchases.
The Tael tokens effectively function as a loyalty/rewards program where users earn discounts on their next purchases.
However, consumers cannot sell the Tael tokens on exchanges, strictly confining their usage to within Techrock and the broader Tael ecosystem. By measuring the number of consumers onboarded per month or quarter, Tael can quantify precisely how many Tael tokens are locked into consumer wallets, which can only be used in the ecosystem for the non-speculative utility of its rewards program.
According to Tael, nearly 5,000 users were added in Q3, locking in 683k Tael tokens, which is approximately 0.7 percent of the fixed total supply of 100 million Taels.
And the Q4 numbers have already outpaced the promising Q3 results.
More than 6,000 consumers have joined the ecosystem in Q4 so far, equating to 987k Taels locked by the end of October, representing 1 percent of the total token supply.
"This accelerating growth is the result of a concerted effort to build our fundamentals for mass consumer adoption," details the Tael blog post. "KOL campaigns will continue to scale as we aim to onboard tens of thousands of users over the coming months."
A Rare Case of Blossoming User Adoption 
Tael can compare their consumer metrics to speculative token holders because of a 1:1 peg mechanism for the Hyperledger Fabric blockchain, where Tael tokens are tethered to those loyalty points used on the Techrock platform, called Shijifen. This dual blockchain system uses HyperLedger Fabric and Shijifen points for Chinese consumers due to regulatory restrictions, but the actual Tael tokens are ERC-20 tokens on the Ethereum blockchain.
When Chinese consumers order imported goods through the Techrock platform, the Shijifen points (pegged 1:1 with Tael) correspondingly locks Tael tokens on the Ethereum blockchain.
The measurable difference between locked Shijifen/Tael and exchange-traded Tael tokens is how Tael can quantify non-crypto user numbers. According to a post by Tael:
"Since Tael tokens and Shijifen loyalty points are 1:1 interconnected, they mimic each other's behavior. This means that as soon as someone in China receives Shijifen from a purchase, a scan, or any other action in the ecosystem, Tael tokens are actually being spent/locked on the back-end. This unique system has given us the opportunity to use different blockchains, each optimized for their purpose."
By cross-referencing Shijifen points and exchange-traded Taels, Techrock has discerned that 60 percent of its users are non-crypto holders (consumers), while the remaining 40 percent are speculative Tael token holders and traders. Tael also references the interesting statistic of how roughly 90 percent of the consumer users are women.
What Tael's adoption represents is a rare case in the blockchain and crypto sector, where altcoins and utility-based token models have struggled significantly to attract user adoption. With over 20k non-crypto holders currently, Tael outpaces virtually all Ethereum decentralized applications (dapps) in user adoption numbers by a significant margin.
With more active users than speculative token holders, Tael's ecosystem is an anomaly in the crypto market and perhaps the first project to reach such a milestone.
The Techrock platform is conveniently embedded into WeChat, China's ubiquitous social application with over a billion users, further fueling the ease of its e-commerce incorporation and snowballing adoption metrics in China.
At a time when blockchain analysts are searching for tangible use cases of blockchain technology, Tael and Techrock have proven their unique business model as not only viable, but flourishing.
Discuss this news on our Telegram Community. Subscribe to us on Google news and do follow us on Twitter @Blockmanity
Did you like the news you just read? Please leave a feedback to help us serve you better
Disclaimer: Blockmanity is a news portal and does not provide any financial advice. Blockmanity's role is to inform the cryptocurrency and blockchain community about what's going on in this space. Please do your own due diligence before making any investment. Blockmanity won't be responsible for any loss of funds.
---
Trending Now