---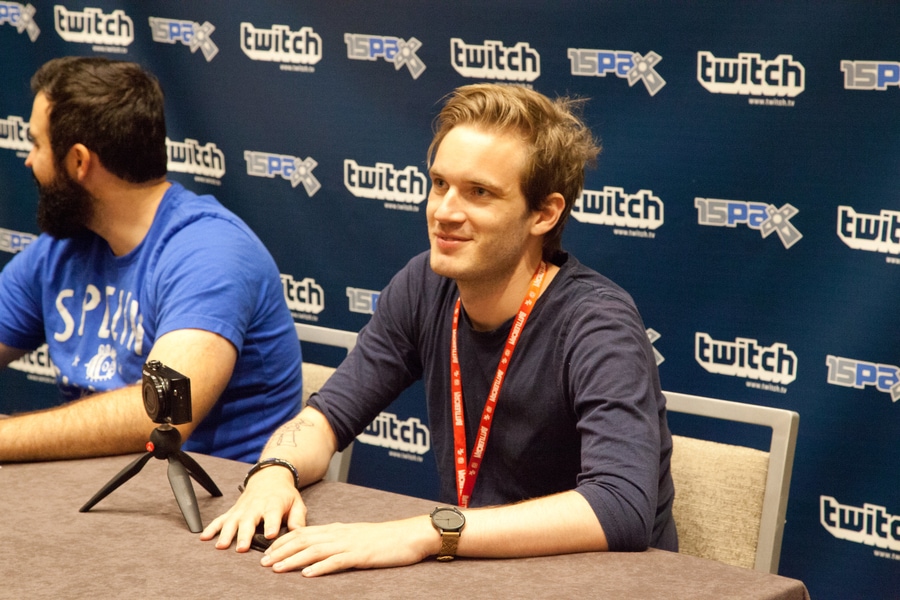 YouTube sensation Felix Kjellberg, more famously known as PewDiePie, announced a partnership with DLive. He will exclusively stream on the platform from April 14 this year. DLive is a decentralized community built using the Lino blockchain.
Kjellberg heads one of the most subscribed YouTube channels 'PewDiePie' with about 93 million subscribers (at the time of press release). Currently, its only competition is T-Series which recently became the most subscribed YouTube channel with approximately 93 million subscribers. 
YouTube's high fees and lackluster incentivization mode are the reasons for PewDiePie's switch to DLive. He called DLive's reward system as "revolutionary." He even said that he will support content creators on DLive by donating about $50,000 to 100 creators.
The best part about DLive is that it does not charge any fee if a viewer donates to a streamer or subscribes to a stream. All the money goes to the creator. However, YouTube and Twitch can take up to 50 percent of the revenue generated by a content creator.
DLive uses a Cryptocurrency called Lino to facilitate payments on the platform. On DLive, creators of content receive 90.1 percent of each donation and subscription while 9.9 percent goes to a pool that rewards users working on the governance of the platform.
"Personally, I think it's really cool to have a creator based website actually putting creators first. I'm really excited about DLive and I'm excited to finally be live streaming again. Viewers as well can earn Lino points, which is a currency simply by engaging with the streamers. Pretty epic," said PewDiePie.
DLive founder and CEO Charles Wayn said,
"Most of us started creating or watching content on YouTube or Twitch. We've contributed for years and witnessed traditional platforms grow from their infancies into billion-dollar companies. However, what have we received in return? Higher monetization bars, unfair content promotion, and fewer earnings because of increased platform fees. Unlike traditional platforms, DLive takes absolutely zero platform cuts from users' donations and subscriptions. Instead, the economic system has been designed to revolutionize revenue distribution by rewarding the community for their contributions rather than a corporation."
According to Lino Network co-founder Wilson Wei,"DLive is a place where instead of competing against each other, it benefits creators to support one another. With no platform cuts, we incentivize everyone to create the highest quality content for viewers."
Image Source: Flickr
Get the latest news on Blockchain only on Blockmanity.com. Subscribe to us on Google news and do follow us on Twitter @Blockmanity
Did you like the news you just read? Please leave a feedback to help us serve you better
---
Trending Now
You may also like