Trading Opportunities During The COVID-19 Pandemic
---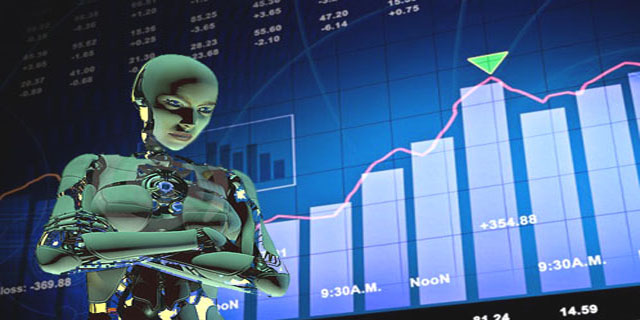 The COVID-19 pandemic has swept through the world, causing chaos wherever it goes. The global stock markets haven't escaped the crisis. Few investors have experienced such extreme market volatility as they've seen in the markets over the past few weeks and months as a major proportion of normal economic activity has come to a grinding halt. Over the last few weeks, major market indexes have made more swings down or up by 5% each day than they've seen over the past 12 years.
It's no wonder that some investors have been tempted to pull their investments out of the market and wait until everything gets back to normal or, at least, the new normal. However, if you can look past this financial and emotional turmoil, you may begin to realize that this is the perfect time to act as an aggressive buyer.
Buy Now? The Historical Precedent
Due to the Coronavirus crisis, stocks have fallen considerably, and most people expect this to continue to be the case in the immediate future. The hospitality and travel industries remain closed down, sporting leagues have come to a halt and all businesses that aren't considered to be essential have seriously curtailed their operations or closed their doors completely. Yet it isn't known precisely how stocks are going to behave. It's likely that they'll fall more, that's true. However, you can't be precise about the best time to "get in" when the market crashes. All major stock market crashes have presented investment opportunities to savvy traders, and even those who purchased right in the middle of the crash and saw their stocks fall still further before recovery still saw enormous profits.
Utilize Your 401(k) Plan
If you're keen to profit from the current crisis but don't have a lot of available cash for investment at the moment, you can harness the potential of your 401(k) plan. Most Americans have a workplace retirement plan that allows you to automatically contribute some of every paycheck. If this applies to you, one of the best ways to profit from the current market crash is simply to increase your contributions to as high a level as possible for now. Direct the contributions to broad market, low-cost index funds and you could see impressive revenue in the future.
Buy Aggressively Not Precisely
You may be tempted to wait it out for a bit longer since stocks are likely to fall even more. It's possible that they could, and they probably will. Yet, there's no way to know whether that's going to be the case. Even investments that appear to be bad over a short period of time often prove to be very profitable in the long-term. Don't worry too much about making precise investments at the moment. Just buy aggressively. Double your 401(k) contribution rate too if possible and maintain those levels for as long as possible.
Whether you've got sufficient cash available to sink into stocks or you're only able to increase the contributions to your 401(k) plan, it's the perfect time to act if you'd like to make a profit from 2020's market crash.
Disclaimer: Blockmanity is a news portal and does not provide any financial advice. Blockmanity's role is to inform the cryptocurrency and blockchain community about what's going on in this space. Please do your own due diligence before making any investment. Blockmanity won't be responsible for any loss of funds.
Get the latest news on Blockchain only on Blockmanity.com. Subscribe to us on Google news and do follow us on Twitter @Blockmanity
Did you like the news you just read? Please leave a feedback to help us serve you better
---
Trending Now